Pioneers in plant protein | Free shipping on orders above €30
Login
Log in if you have an account
Dont have an account? Register
Vegan Protein Banana Bread
17 Apr 2020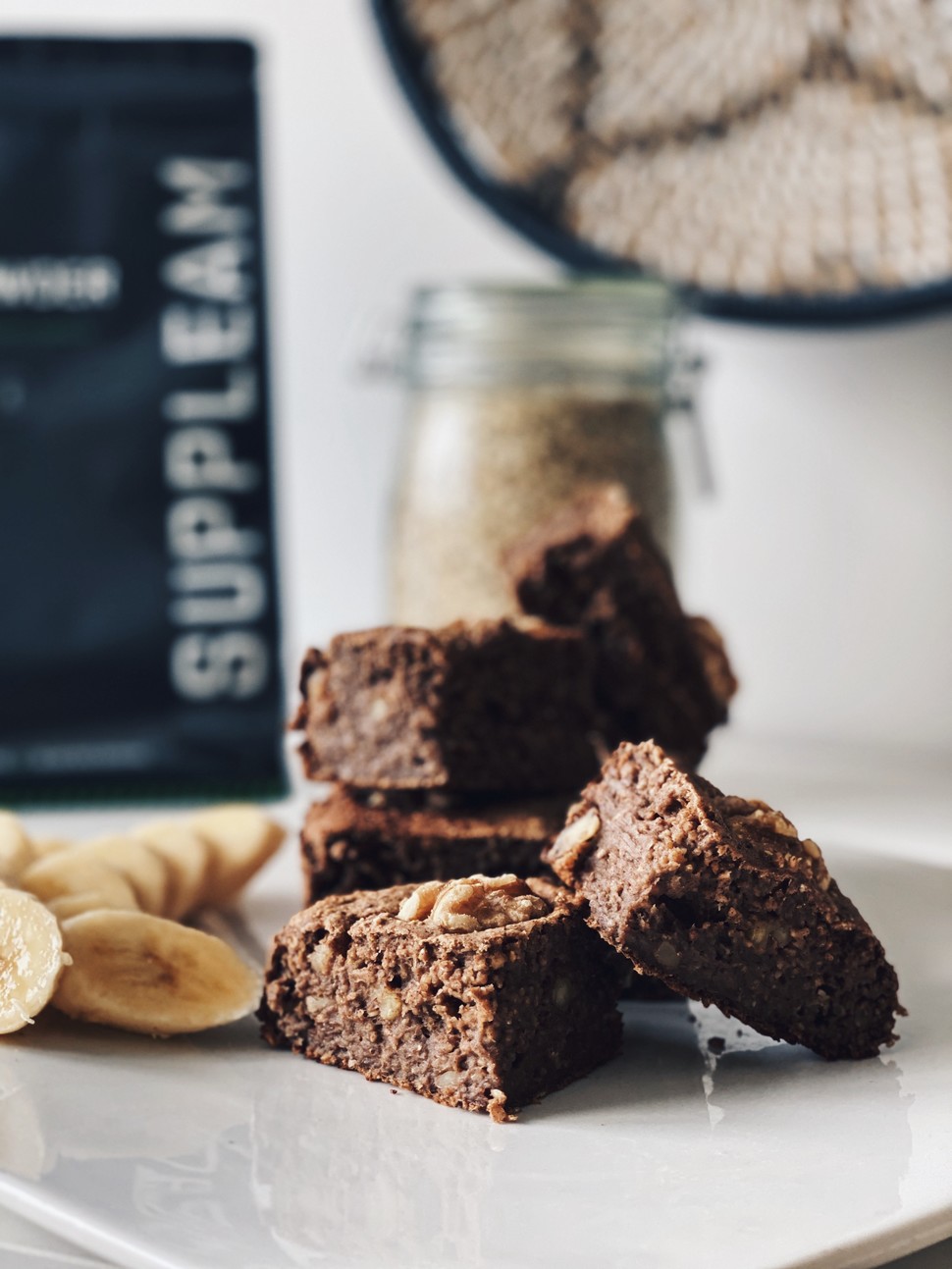 Healthy Vegan Protein Banana Bread
+/- 190 kcal and 12g protein each
We have an easy recipe for our delicious and healthy protein banana bread. Our recipe is completely vegan.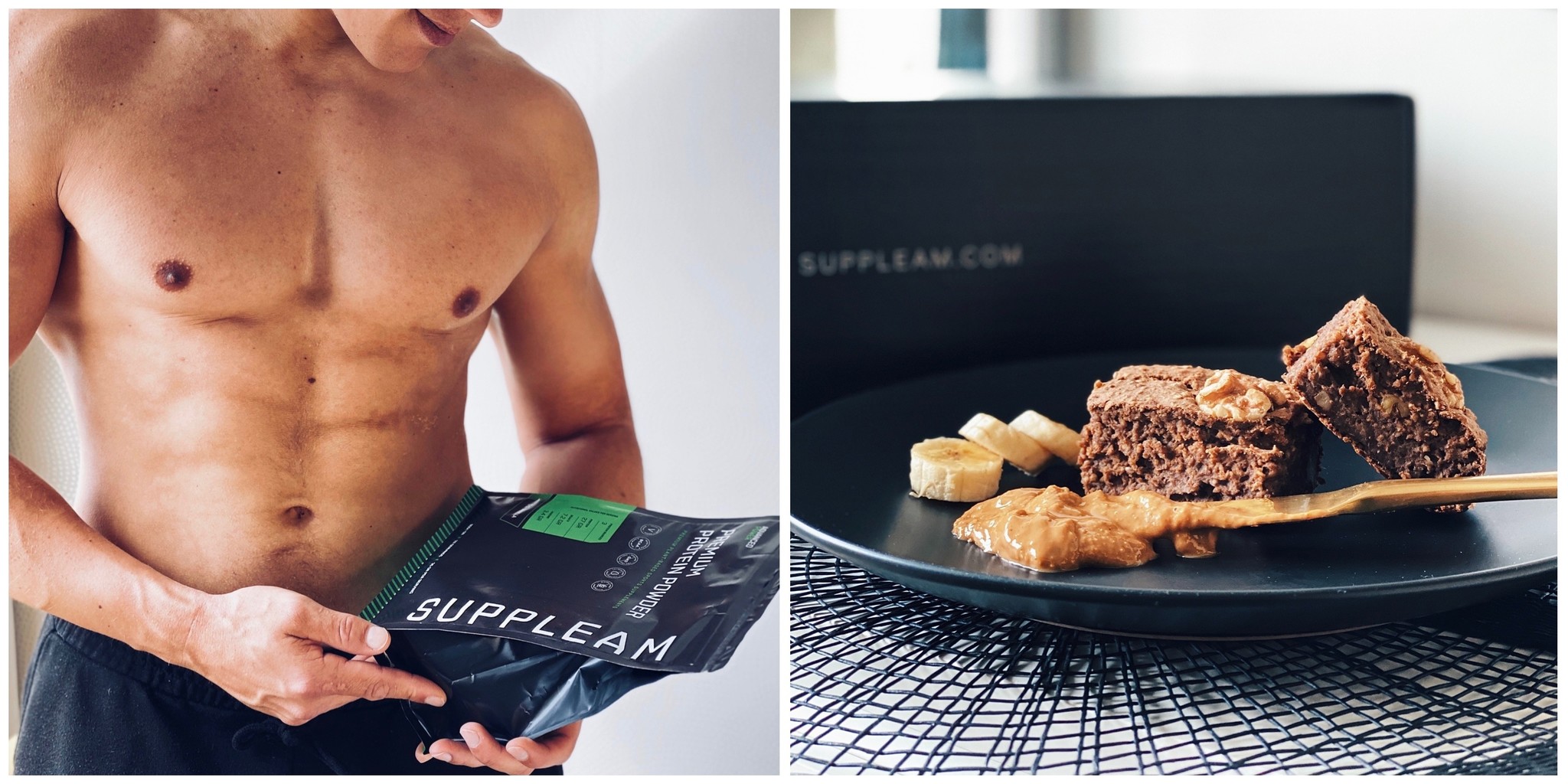 For this recipe you need:
2 bowls (1 for the dry ingredients and 1 for the wet ingredients)
Food processor or blender
Hand blender or whisk
Bread dish/tin
Baking/Parchment paper
Preheated oven at 180 degrees Celsius
Dry ingredients
90g oatmeal (ground into flour in a food processor / blender)
30g Stevia powder or other sweet powder (we bought a jar of stevia powder at the Ekoplaza organic shop)
2 teaspoons of baking powder
2 teaspoons ground cinnamon if you use our Chai latte Premium Plant-based Protein or 3 teaspoons if you use our O.G. Vanilla Premium Plant-based Protein used
Optional: 40g walnuts (use 30g in the mix and 10g as decoration for the banana bread, before placing it in the oven)
Wet ingredients
2 chia seed eggs (2 tbsp chia seeds mixed with 5 tbsp water will becomes a jelly-like substance);
60 ml (vanilla) soy milk or almond milk;
3 chopped ripe bananas (the riper, the sweeter);
60g apple sauce.
Preparation
Make the chia eggs by stirring 2 tbsp chia seeds with 5 tbsp water. It will need around 10-15 minutes until it becomes a kind of jelly (stir occasionally);
Preheat the oven to 180 degrees Celsius;
Grind the 90g oatmeal to a flour consistency in a food processor or blender. Now you have oat flour!
Mix all wet ingredients in a bowl with a hand blender and gradually add the dry ingredients to the bowl with wet ingredients. Mix until it has a smooth consistency;
Place baking/parchment paper in a bread tin and add the batter. Decorate with a few walnuts;
Place the baking tin in the oven and bake for 30 minutes (not longer, otherwise the banana bread will become too dry);
After 30 minutes, remove the banana bread from the oven and let it cool for at least 30 minutes before you cut it;
Divide the protein banana bread into 8 pieces, for example into rectangles;
Serve options: with a dash of vegan whipped cream or a teaspoon of peanut butter.
Tip: the next day even better with a cup of coffee or tea!