Pioneers in plant protein | Free shipping on orders above €30
Login
Log in if you have an account
Dont have an account? Register
High Protein Vegan Cinnamon Rolls
23 Apr 2020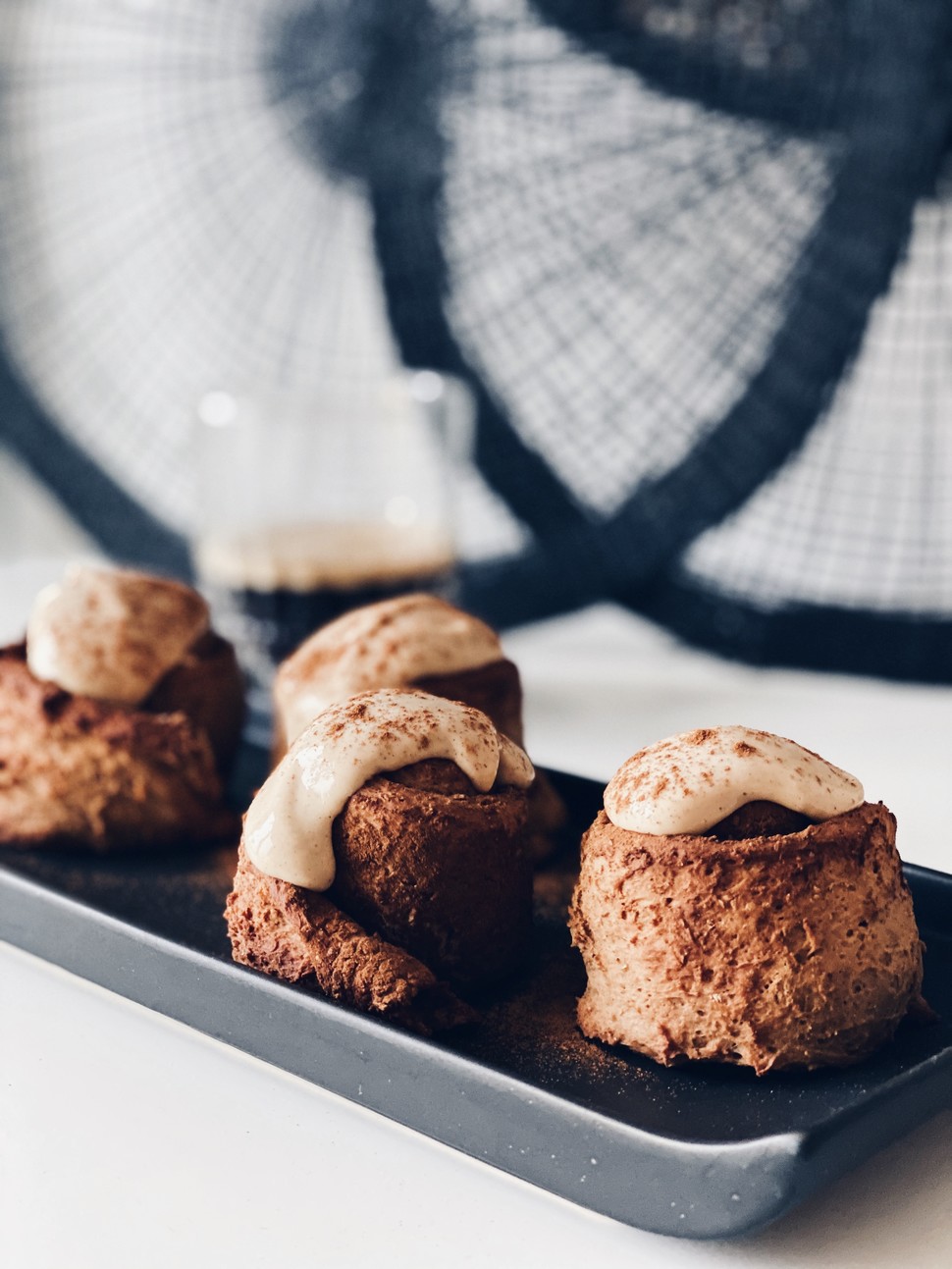 High Protein Cinnamon Rolls
These cinnamon rolls contain 20g protein (!!!) and +/- 200 kcal each.
Necessities
Oven dish
Baking/parchment paper
Big bowl
Small bowl
Rolling pin
Whisk
Preheated oven at 180 degrees Celsius
Ingredients for the cinnamon rolls
For the icing
Preparation method
Preheat the oven to 180 degrees Celsius;
In a bowl: add the flour, protein powder, stevia powder, oil and vanilla yogurt and mix with a spatula.
Knead the dough a few more times with your hands;
Sprinkle a little flour on a clean counter and flatten the dough into a rectangle using a rolling pin. Note: the dough is a bit sticky, so roll carefully and sprinkle extra flour where necessary;
Sprinkle the rolled dough with 1 tbsp cinnamon powder and 1 tsp sugar;
Cut the dough into 4 equal strips;
Carefully roll up the strips (use a spatula to loosen/scrape the dough from the counter) and place on baking/parchment paper in a baking dish;
Place the cinnamon rolls in a preheated oven at 180 degrees Celsius for 20 minutes;
In between, in a small bowl whisk up 100g vanilla yogurt with 20g chai latte protein powder;
Remove the cinnamon rolls from the oven and pour a tablespoon of frosting on the rolls. Delicious with a cup of coffee!