Free shipping on orders above € 30 | always 100% vegan
Login
Log in if you have an account
Dont have an account? Register
Need motivation for training at home?
06 Apr 2020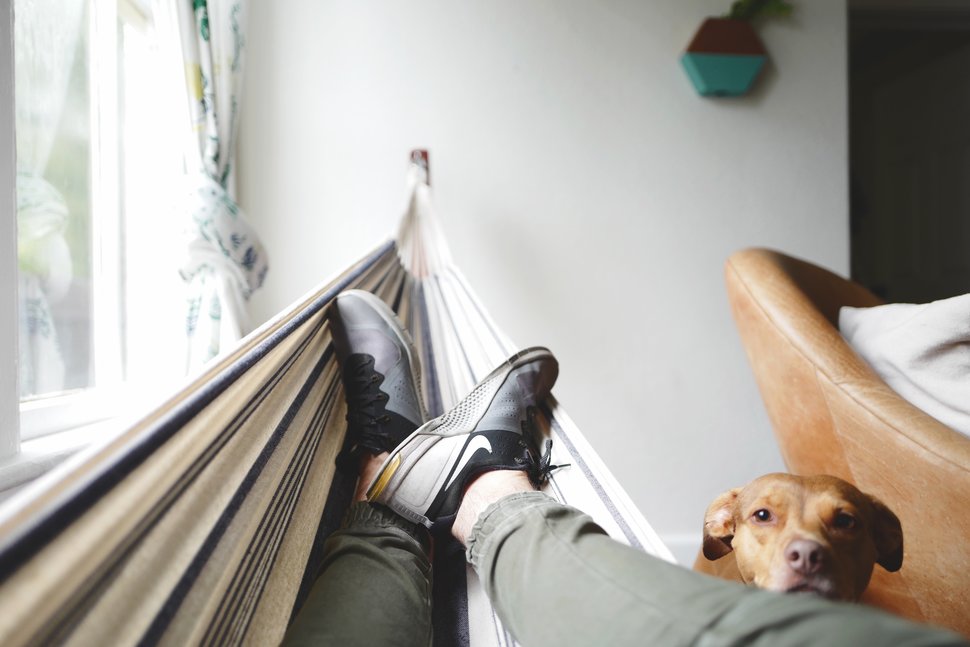 Need motivation for training at home?
Many of us are currently working from home. Our daily routine has changed. For many of us, the regular sports moments have also halted. We become more inactive and lose even more will and motivation to get off the couch and start training. How do we stay motivated? 
Weekly schedule
It all starts with looking ahead of the week. Make a weekly schedule. Plan not only your work moments and breaks, but also the sports moments. Do you have no training inspiration, or would you prefer a clear and efficient plan? We have put together a Muscle Survival Kit in collaboration with the fitness professionals of Body Masters. This includes products that support muscle mass retention and muscle mass build-up, as well as a merciless training schedule (7-day split) with instructional videos, made by these highly qualified trainers. Click here for more information: Muscle Survival Kit
Train with a goal in mind
You need a goal. Consider what you want to work towards in the coming period and determine what you need for this. Then make a plan of action. For example, if you want to use the coming period to get a bit shredded, you will have to adjust your diet. You need to know how much calories, protein, carbohydrates and fats you will eat and in how many meals you will do this. In addition, targeted training is required to maintain muscle mass. Make an appropriate training schedule or have a professional make one for you. This way you know exactly what your plan will be for the coming weeks and what you will do on which day. 
Buddy training
Ask a friend to train with you 1-2 days a week. Prefer to do this remotely. Use e.g. Skype or Zoom. Keep each other motivated. Talk for a maximum of 5-10 minutes during training. After the training there is enough time to talk. #stayathome
Virtual PT
You can currently find a lot of example training videos on social media, but really doing it is a different story. You can also hire a personal trainer for virtual PT. A trainer sees what you do and also sees if there is actually more in it than you would do by yourself. In addition, you do not have to think about which training you should do, because it is determined for you. This way you also help the sector that is currently struggling because of closed gyms.
Pre-workout ritual
For the real lifters among us who know what to do (because they often already have a good plan), there are also lazy days. Continue your pre-workout ritual as you did when the gyms were still open. This could include a scoop pre-workout, hard style music or loud hip-hop beats, watch people train who you look up to and go hard!!!!! Don't have a ritual yet? Now is the time to get creative. What do you eat/drink before training? Which music motivates you?
Learning new techniques
Without a gym, we are taken out of our comfort zone. Some of us already had a fixed training regimen that worked well, but with less available materials, you might have to get more creative with training. There are also great opportunities here. You may be able to delve into another branch of weight training in the coming period. Weight training is a denominator for many ways of training using resistance, examples are muscle endurance, hypertrophy, muscular strength and muscular power.
So, you can emphasize something else e.g. plyometric training, stability training, mobility training, speed training or only with body weight, such as calisthenics.
Commitment is an act, not a word
The bottom line is to make a promise to yourself to get the most out of this stressful period. Discipline is important. Sometimes it's not thinking, but just DOING. Once you have set your goals, immediately write down WHY you want to achieve this goal. Every time it gets hard, read this list then. Make your health a priority. 
Stay Home, Stay Save, Stay Healthy