Pioneers in plant protein | Free shipping on orders above €30
Login
Log in if you have an account
Dont have an account? Register
The menu of "the new generation athlete"
16 Jun 2020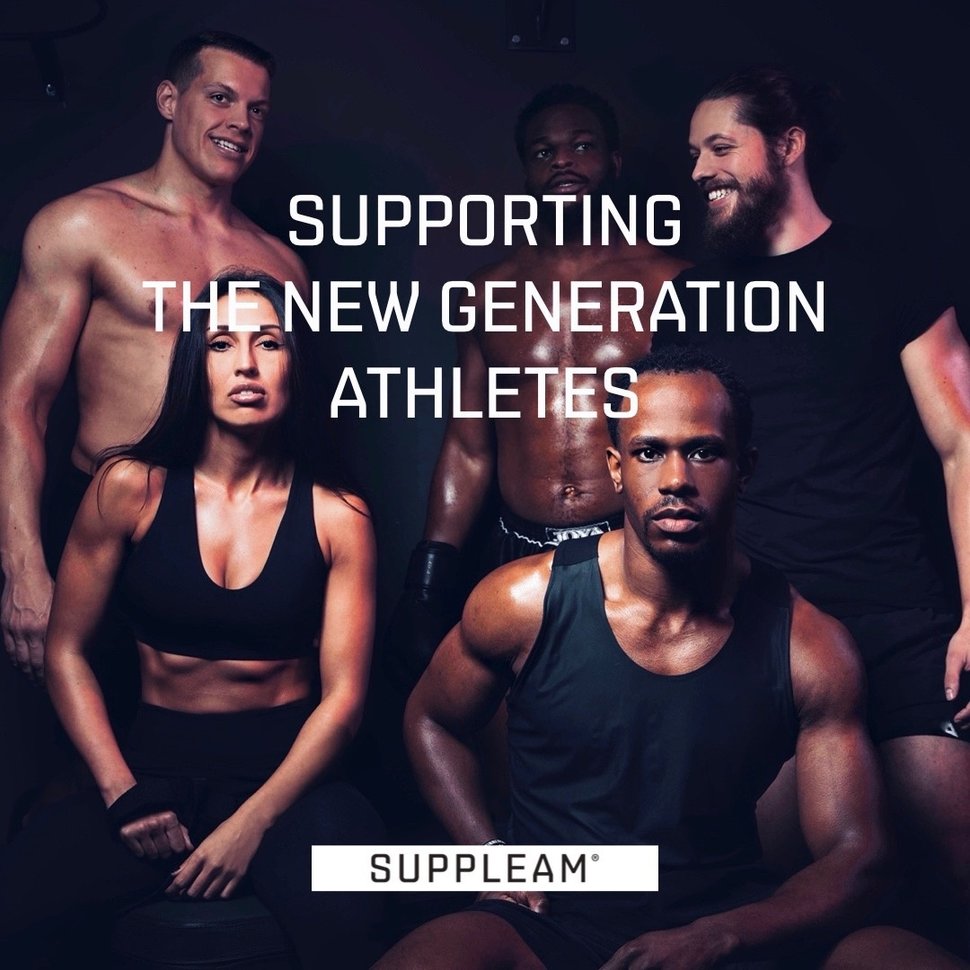 The menu of "the new generation athlete" 
The new generation athletes
There is a movement going on and this movement is also clearly felt within sports. It is a growing group of athletes who value sports performance, health ánd the future of our existence. It is a group that consciously deals with lifestyle choices in order not to endanger future generations. This new generation of athletes look beyond their own sports performance and gains. They understand that we are inextricably linked to our environment and are looking for ways to achieve their goals and, where possible, to contribute to a more sustainable society through their choices.
Athletes like Nate Diaz (Mixed martial arts), David Carter (NFL), Tia Blanco (surfing), Kendrick Yahcob Farris (weightlifting), David Haye (Boxing), Abel "Killa" Trujillo (MMA), Venus Williams (Tennis) and Lewis Hamilton (Formula 1), to name a few, are leading the way.
Our food system, the biggest threat
Our food system is the greatest threat to nature worldwide. Around 1/3 of the environmental impact and CO2 emissions come from our food. About 80% of all farmland is used for meat, dairy and egg production.
This has a direct impact on climate change, pollution, water scarcity, soil depletion and threats to biodiversity. The meals of the new generation athlete are varied and are no longer built exclusively with animal protein sources. The alternative meals with plant-based protein sources provide optimal recovery and energy, but with as few negative consequences for the earth as possible.
The menu of the "new generation athlete"
+ Less animals, more plant-based
The chicken, broccoli and rice meal, cottage cheese and whey protein powder are no longer the only recovery meals. The new generation athletes are choosing more plant-based options.
Plant-based protein sources include seitan products (wheat protein, often available at health food stores), tofu, tempeh, vegan chicken pieces, pulled oats, mycoprotein (e.g. Quorn), lentils (pasta), chickpeas, kidney beans, soy milk / soy yoghurt, soy chunks and burgers/sausages and other meat substitutes made from the aforementioned protein sources. Luckily, the food industry likes to move along, making choice for more plant-based protein sources more accessible.
The mass-produced whey/casein powder is increasingly being replaced with a high-quality plant-based protein powder. A good quality plant-based protein powder is a blend of various protein sources (for example pea, rice and sunflower seed protein) and the amino acid profile is optimized (not only "complete") with attention to BCAAs, of which in particular a high leucine content per portion to let athletes meet their recovery needs. Our Premium Plant-Based Protein meets all requirements. Check it out here and replace your whey and casein today.
+ Meal prep with seasonal products and against food waste
Choosing seasonal vegetables/fruits reduces the chance that your food comes from a heated greenhouse. Meal prep with seasonal fruit and vegetables. Click here for a nice overview: seasonal vegetables calendar 
Did you know that 1/3 of all the food produced in the world is wasted? If you know what you need on a weekly basis and what you are going to eat, you can purchase more precisely and thus avoid waste as much as possible, also positive for your wallet! Ask your sports dietitian/coach to adjust your meal plans to the season.
+ Food for optimal sports performance ánd optimal health
In addition to eating for sports performance, the new generation athletes value "next level" health. The typical chicken, rice and broccoli meal is more often replaced with a variety of plant-based protein sources, various (whole) grains (think oatmeal, rice, teff, buckwheat, millet) and a variety of seasonal vegetables/fruits. In addition, there is often room for healthy fat sources such as avocado, seeds such as flax seeds, chia seed and pumpkin seeds, but also nuts, hummus, tahini and nut butters. The diet is varied, healthy and complete. Eating more plant-based foods is good for your health. You have a lower risk of cardiovascular disease with a diet with less meat and more whole grains, legumes, vegetables, fruits and plant-based protein sources.
Figure 1. Varied nutrition
Meals from a new generation of athlete
 Of course, we hope to inspire you to more often exchange the average chicken, broccoli, rice meal for something with a plant-based protein source. That is why we have prepared a number of meals for you, all high in protein.
Meal 1

Tofu Scramble on toast with avocado

550 kcal - 42g protein

200g of tofu

(crumbled and fried with kala namak and turmeric)

15g nutritional yeast flakes

2 slices of whole wheat bread, toasted

50g avocado

Optional: sprouts as a topping

Meal 2

Protein pancakes

500 kcal – 49g protein

60g self-raising flour (or flour from, for example, buckwheat with 1 teaspoon of baking powder)

40g Plant-Based protein, for example SUPPLEAM Premium Plant-Based Protein in the flavor Strawberry Cheesecake

250ml soy milk (or other vegetable drink)

1 "chia egg", 1 teaspoon of chia seeds on 3 tablespoons of hot water

150g strawberries

Pinch of salt

1 teaspoon of vinegar

Meal 3

Minced meat, mushrooms, corn, rice
500 kcal – 37g protein

 

100g Seitan minced meat

60g uncooked weight rice or buckwheat

100g mushrooms and 50g corn

10g chopped walnuts (or other nuts) or 40g avocado

20ml low sodium soy sauce or coconut aminos



Meal 4 – recovery meal

Lemon vegan "chicken" lentil pasta

620 kcal - 50g protein

1 Quorn Supreme vegan burger or 180g tempeh

45g uncooked weight lentil pasta

30g hummus

Lemon juice from ½ lemon

2 hands (100g) spinach leaves

10g Nutritional yeast flakes

 

Drink: 1 scoop BCAA PLUS (with vitamin B12, Vitamin D and Omega 3 in daily dose)
Joint the movement – any more sustainable choice will help.
It doesn't have to be perfect, any more sustainable choice will help. Strive for development and get inspired by other like-minded people. Our generation and our emissions determine how much we warm up the earth. The more global warming, the more we and future generations will suffer. The choice is ours. Be a new generation athlete.